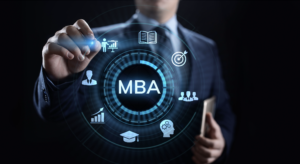 We're excited to announce a new collaboration with GMATClub, the Internet's leading source for information on business school admissions. Each week, we'll be speaking with admissions directors at leading schools and also offering actionable insights and tips for your MBA applications.
In this episode, we speak with Andrea Flores, the Director of Global Recruitment at IE University in Madrid. We talk about the program's stellar history nurturing and producing founders of dynamic companies and also how you should think about ROI for business school.
For more help, check us out at Gurufi.com. Our editors have decades of experience helping clients get into top Masters and Ph.D. programs in STEM, humanities, fine arts, and social sciences. Our specialty is helping you craft compelling personal statements that move the needle in your admissions process! For questions, shoot us an email at service@gurufi.com.