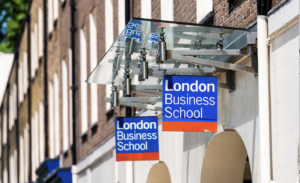 When you're applying for an MBA, it can feel like you don't have any control over the process. After reading two articleson Giri Kesavan's LinkedIn page, I knew that I wanted to speak with him about his approach the MBA process. He was detailed, structured, and outcome-focused in a way that far too few applicants are.
From the application process through his entire time at London Business School, Giri Kesavan was intentional about what he wanted. In this week's episode of the Gurufi / GMATClub MBA Podcast, hear his approach to choosing, applying to, and excelling at his MBA program.
For more help, check us out at Gurufi.com. Our editors have decades of experience helping clients get into top Masters and Ph.D. programs in STEM, humanities, fine arts, and social sciences. Our specialty is helping you craft compelling personal statements that move the needle in your admissions process! For questions, shoot us an email at service@gurufi.com. Check us out on Facebook, Twitter, and LinkedIn.