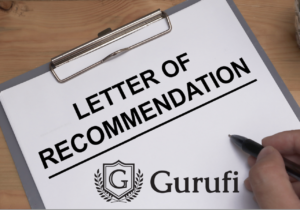 Letters of recommendation are a key part of your application, and yet most people do not approach the process with enough planning and strategy. They wrongly assume that, since somebody else is doing it, their job begins and ends with just emailing a boss or former professor and they take it from there. In this quick video from Gurufi's YouTube channel, we provide three quick tips for how to approach getting a great letter of rec. Check it out!
If you'd like to learn more about getting a great letter of rec, we've covered the topic twice before in much greater detail. You can check out these videos here and here!
For more help, check us out at Gurufi.com. Our editors have decades of experience helping clients get into top Masters and Ph.D. programs in STEM, humanities, fine arts, and social sciences. Our specialty is helping you craft compelling personal statements that move the needle in your admissions process! For questions, shoot us an email at service@gurufi.com. Check us out on Facebook, Twitter, and LinkedIn.