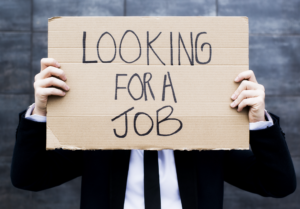 "Academia is a killing field…" On my first day of graduate school, a fellow Ph.D. student who was a few years ahead of me provided this sobering bit of advice. Though I would eventually get a job at Harvard before deciding to do other things, throughout my time at Yale, I felt a deep sense of dread about the day when I would go out on the job market. Whether, like me, you were a humanities student or you studied social science or STEM, the chances of earning a tenure-track position after graduation are quite low. Some stats:
According to data from the National Science Foundation, in 2018, approximately just 22% of individuals who received research doctorates (including PhDs) in science, engineering, and health fields in the United States obtained a tenure-track position within one year of completing their degree.
In Computer Science, about 35% of PhD graduates obtained a tenure-track position within one year.
In Physics, only about 15% of PhD graduates did so.
My old discipline, History, was a bit better. Roughly 42% of individuals who earned a history PhD in the United States in 2020 obtained a tenure-track position within one year of completing their degree.
According to a report from the American Chemical Society, 20% of Chemistry PhD graduates who completed their degree in the 2019-2020 academic year had secured a tenure-track position as of December 2020.
A survey conducted by the American Political Science Association found that approximately 53% of Political Science PhD graduates who completed their degree in the 2019-2020 academic year had secured a tenure-track position as of September 2020.
The American Economic Association's most recent data on employment outcomes for Economics PhD graduates indicates that approximately 45% of individuals who completed their degree in the 2018-2019 academic year secured a tenure-track position within one year.
It's worth noting that these statistics may not provide a complete picture of the academic job market, as they only account for individuals who are actively seeking academic employment and may not include those who have pursued non-academic careers or are still seeking employment after one year. Additionally, the COVID-19 pandemic has had a significant impact on the academic job market, with many institutions facing budget cuts and hiring freezes. This has made the already competitive job market even more challenging for new PhD graduates seeking tenure-track positions.
Overall, the statistics for PhD graduates seeking tenure-track positions are influenced by a range of factors, including the overall state of the economy, institutional hiring practices, and individual qualifications and experience. It's important for PhD graduates to be aware of these factors and to develop a comprehensive job search strategy that includes exploring a range of employment options both within and outside of academia. This begins the day that you decide to enter graduate school. Be thoughtful and intentional about building relationships, participating in research, trying to publish, attending conferences, and otherwise doing whatever is necessary so that, in 5-8 years when you earn your doctorate, your CV reflects someone who is ready to become a leader in academia. After all, for most positions you are applying for, you will likely be competing against several hundred other applicants.
In addition to these elements, larger economic and sociological changes may also have an impact on how competitive the academic market is. A more competitive market may result from, for instance, fewer resources being available during economic downturns to hire new academics or researchers. On the other hand, when the economy is expanding, there may be more possibilities accessible, which would reduce market competition.
It might seem like I'm trying to scare you out of pursuing a Ph.D., but that's not the case! I do believe that if you're passionate about the field, willing to work within it, and have talent, you can make it. But, forewarned is forearmed, so understand from the start that this isn't like medical school, law school, or getting an MBA: you may not be able to get a job after you graduate. Approach your studies, your relationship-building, and your nascent research career with a sense of urgency because landing a job and building a career after getting your Ph.D. will be an immense challenge!
For more help with your personal statement, check us out at Gurufi.com. Our personal statement editors and consultants have decades of experience helping clients get into top Masters and Ph.D. programs in STEM, humanities, fine arts, and social sciences. Our specialty is helping you craft compelling personal statements that move the needle in your admissions process! For questions, shoot us an email at service@gurufi.com. Check us out on Facebook, Twitter, and LinkedIn.