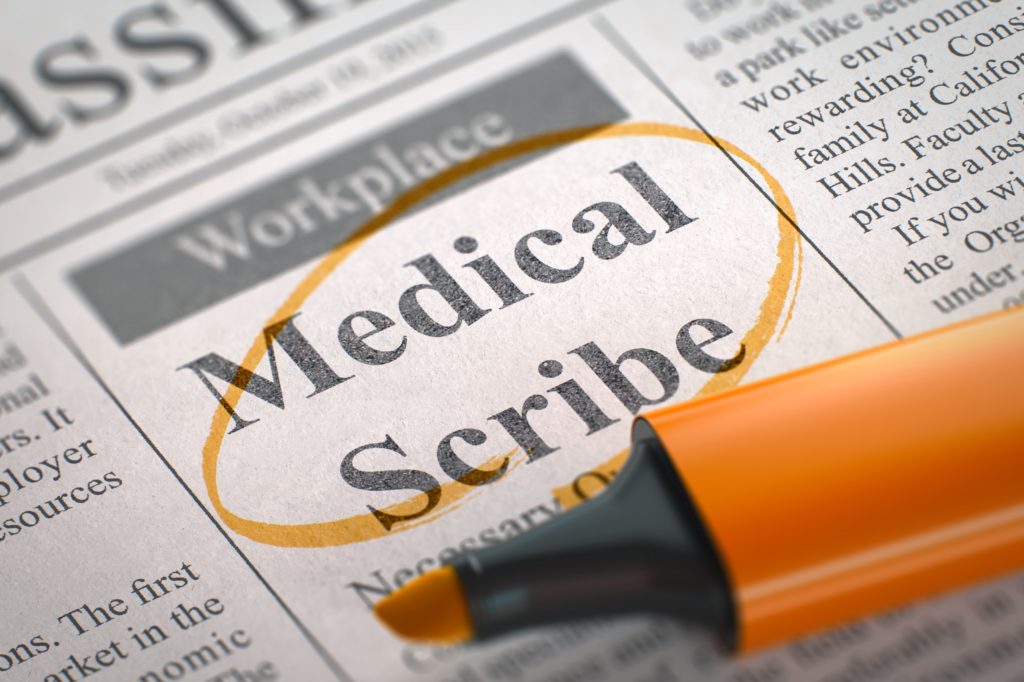 Yesterday, I put up a Scribe Journal designed to aid medical scribed who want to become doctors document their experience in a manner that will help them when it comes time to write their personal statement. The inspiration for this journal comes from helping hundreds of applicants -many of whom were medical scribes- through their application process. The consistent repeated theme that I encountered is that scribing is such an intense experience, that you can sort of lose track of just how much you've done, how much you've changed and learned, and why this work can be so meaningful to aspiring doctors.
Last spring, while consulting with a scribe who aspired to become an orthopedic surgeon, I asked him about his clinical experiences, and whether there were any moments that stood out. He reflected for a second, then said, "hmmm… yeah, I don't know. Probably not?" Knowing what scribes see and do, I was skeptical, so I asked him about his very first day on the floor, following an ER doctor.
He proceeded to tell me a story about how unprepared and nervous he felt, and how every case -each of which he described in some detail- left him feeling in awe of what the doctors did. I took a moment to dig down on one particular case, and the scribe described in fascinating detail the patient's presentation, what the doctor suspected, and how that physician was able to figure out what the issue was.
I then asked the scribe to talk about the most interesting case he'd seen that week. His tone changed completely, and it was apparent that at each stage of the patient's presentation, diagnosis, and treatment, the scribe had ideas and suspicions about what was going on that were informed by his experience over the prior year working as a scribe next to doctors. I set my notebook down and said, "you don't know it, but you have the framework of your Personal Statement. Those two experiences are benchmarks for your growth and, when combined with some other aspects of your life, tell a compelling story about you."
Though we designed our journal allow you to note important moments and then circle back to reflect on them, even if you don't use this one, it's a smart idea to, from time to time, write down important moments. Good days, really rough days, days you failed, days you had a meaningful conversation with a doctor, days that you realized that working in medicine is the only thing you could ever do, days that you're so tired that you question your decision… if you document these moments, you'll find that, when you sit down to write your AMCAS personal statement (and, later, your secondaries), your mind will start to race with recollections, ideas, and options for themes and stories that you can include in your text.
So, check out our Scribe Journal today and start making entries that will help you build a dynamite personal statement!
If you are a medical school applicant, and you think you might need help with your Personal Statement, Secondaries, or Work & Activities Section, either give us a shout (info@fourthwrite.com) or check out our website.