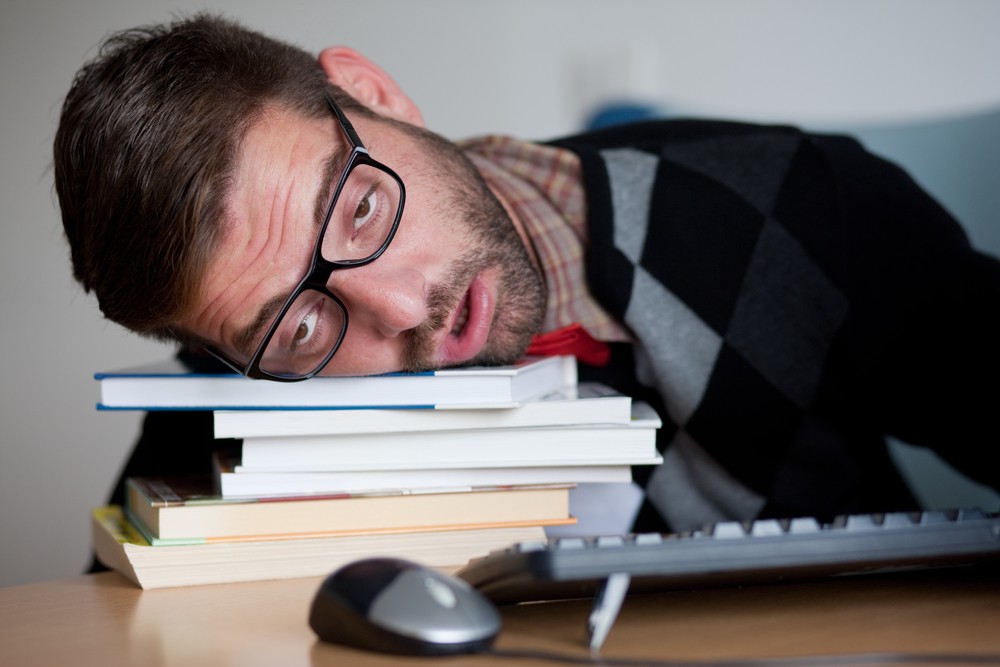 Okay, as some who has four graduate degrees, this might seem like hypocritical advice. And, in truth, many people should go to graduate school. But my experience is that far too many people do and that folks rarely invest the requisite thought before they begin applying.
While researching for an upcoming article on graduate school completion rates, I came across this blog post from a few years back in which Christopher Pierznik reflects on his decision to drop out of graduate school. He calls it "the best decision I've ever made." His wisdom and perspective resonated with me, so I thought I'd share it. Most of what I do professionally is help people get into top graduate and professional schools, but when working with clients I often get the distinct impression that many people have invested far more time into trying to get into a school than they did in figuring out if they should go in the first place.
In my old job as a university professor, students would often come to me for letters of recommendation for graduate or professional school (med, law, business, etc.). Whenever they did, I saw it as my job to try to talk them out of it. This isn't necessarily because I didn't want them to go -indeed, for many people it's the right move- but because I wanted to make sure they were going for the right reasons. Going to graduate school if you're not passionate about the material will probably lead to you dropping out, and starting medical or law school if you're not 100% committed could mean taking on massive amounts of debt that lock you into a professional track you despise.
So, when these bright-eyed youngsters came to me seeking affirmation, I did my best to show them the hard road ahead. I'd ask them all sorts of important questions that they probably hadn't asked themselves. For aspiring doctors, I'd talk about debt and the fact that, once you start down the path of medicine, it's almost impossible to get off: four years of medical school, at least two years of residency (and up to 7), and maybe a decade in which you'll have to stay within the profession to pay off your loans.
For people thinking about graduate schools, I would ask why they want to get a graduate degree. The most common response I got was, "because I like the subject." That's a good start, but it's not nearly enough. First, for all kinds of graduate degrees you need to have a clear conception of how it moves you closer to your professional goals. What job do you want to get right out of graduate school? Why is that the job for you? If you don't know the answer to that question, delay graduate school until you know.
For folks who are seeking to pursue doctoral work with the idea of entering academia, the job question is an even more pressing one, since even very high-performing newly minted PhDs from elite programs struggle to get jobs. Almost none get tenure-track positions. What's your plan if you're among the substantial majority of PhDs who can't get a fulltime position? More to the point, what's the question that you will enter graduate school wanting to answer? If you're doing doctoral research, "I like the subject" isn't nearly specific enough to sustain the immense effort needed to get you through the slog that Pierznik is talking about here.
As a professor, my fear was that bright students who did not know clearly and passionately what they wanted to do were just using graduate school as a fallback. In law school and in graduate school, I saw so many people who fell into this category, and in every instance they were miserable, and most did not graduate.
So, if you're not sure about graduate school, take a year off. Travel. Get a crummy job. Try things. And, if you do go to graduate school and recognize that it isn't for you, take Pierznik's advice and jump ship while you still can.
On the other hand, if you've done your homework, gone through a rigorous process of introspection, and still feel committed to this path, then let's get to work!
The author is the founder and CEO of Gurufi.com and FourthWrite.com, two educational consultancies dedicated to helping students get into the graduate schools of their dreams. For questions about your graduate school application, you can email the author at fobi@fourthwrite.com
If you have a draft personal statement, get it revised by our team of experienced Ivy League educated consultants at Gurufi.com. If you need more comprehensive assistance developing, outlining, drafting, and refining your text, check us out at FourthWrite.com!